About ThermoSecure Ltd
Our range of roller garage doors have modern operator technology meaning they can be controlled with a push of a button.
ThermoSecure is a leading designer and manufacturer of insulated roller garage doors. Our skilled and knowledgable team have a combined experience of over 65 years within the garage door industry.
Our specialist products provide unrivalled thermal and acoustic insulation and are manufactured with a foam-filled double aluminium enclosure. To match the style of all homes they can be painted or laminated in a wide range of colours.
Our discreet and compact garage door range creates more space on driveways and within garages as they vertically roll-up into a compact space. They are manufactured with modern weather seals and are alarmed to give peace of mind.
Our focus is to design and manufacture superior aluminium roller garage doors and "going the extra mile" for our customers. We have learnt over the years what garage door specialist companies need from their manufacturer, and we have put all of our knowledge and experience into manufacturing a superior product backed up with market-leading customer care.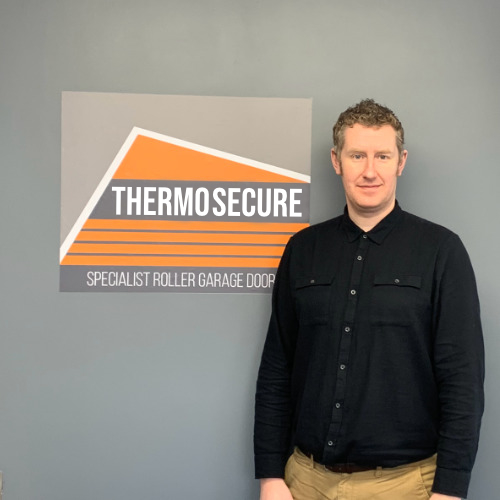 ian.howley@thermosecure.co.uk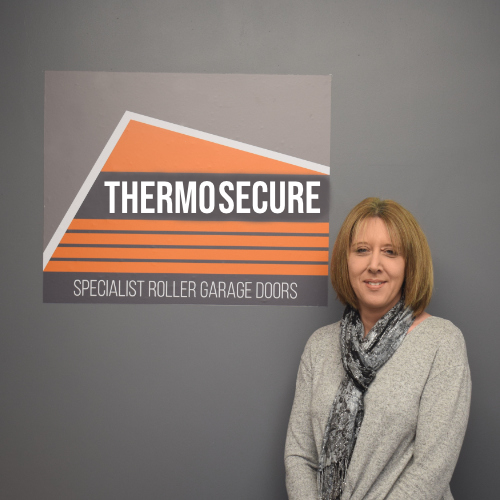 sarah.reeder@thermosecure.co.uk
david.reeder@thermosecure.co.uk
True customer service means we will provide an honest and reliable service. From point of order to invoicing we are true to our word and we will do exactly what we promise. Here at ThermoSecure every order counts, we will visit the site as and when required and spend time providing full technical, sales and marketing assistance.
We understand that the little things count, alongside providing a superior product we want to make sure that orders are manufactured and delivered on time. customer experience and satisfaction are important to us and this is exactly why we deliver on what we say. Our garage door system is designed to a high specification to ensure it looks great and provides optimum thermal, acoustic and security performance.
Over 65 Years of Experience
ThermoSecure has combined experience of over 65 years in the garage door industry. We understand what is needed to produce a high-quality product and the very best support for our customers.
Lorraine Lloyd
9. February, 2022.
We have found ThermoSecure to be an excellent supplier. Their customer care is fantastic and product superb. The team always go above and beyond to help us. Products arrive on time and on rare occasion there has been a delay we are always contacted well in advance so we can plan. Our fitters enjoy installing the doors and we find them to be excellent quality. Highly recommended!
Fast Fit Admin
19. January, 2022.
Quick and efficient service thus far. Very knowledgeable and the office is always more than happy to help. Great product with true lead times.
Nick Pedryc
19. January, 2022.
Superb product and great customer service. Would highly recommend.
Chris Barter
19. January, 2022.
Good product, secure and easy to use.
Please contact us below to hear about our range of Garage Doors,  for more information or to find your local Garage Door Installation Specialist.