Open your Garage Door with a Remote Control
Our range of roller garage doors have modern operator technology meaning they can be controlled with a push of a button.
Our range of aluminium roller garage doors provides enhanced acoustic and thermal insulation whilst substantially increasing the security of your home and creating more space within your garage. Our garage doors are manufactured in the United Kingdom to strict manufacturing guidelines and are CE kitemarked to offer peace of mind. As our garage doors are alarmed as standard, if an attempt is made to lift your door from the bottom, an alarm is triggered to deter intruders. The door curtain is manufactured with a foam-filled double aluminium enclosure, it provides optimum acoustic and thermal insulation whilst increasing rigidity and security.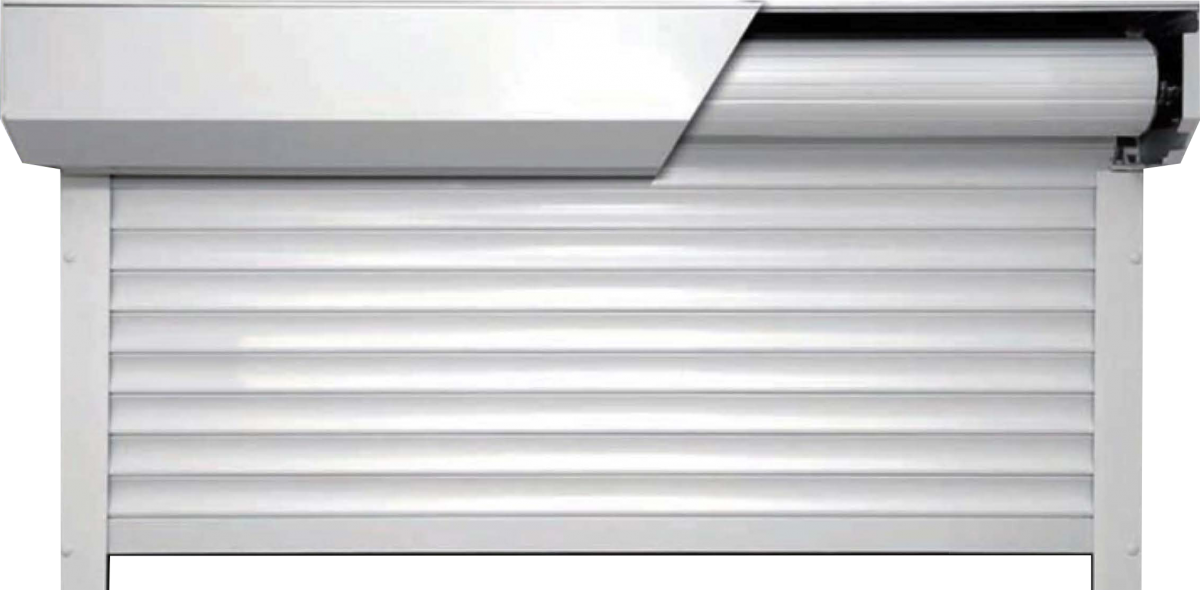 Unlike traditional garage doors that swing into your garage, roller garage doors offer a discreet design and open vertically. The door curtain rolls efficiently above the opening without the door or tracks projecting inside your garage, this provides more storage space within the garage. When upgrading from your traditional up and over garage door, you will receive enhanced security, seamless operation and an increase in thermal efficiency. Our range of roller garage doors are simple to operate and offer a wide range of features.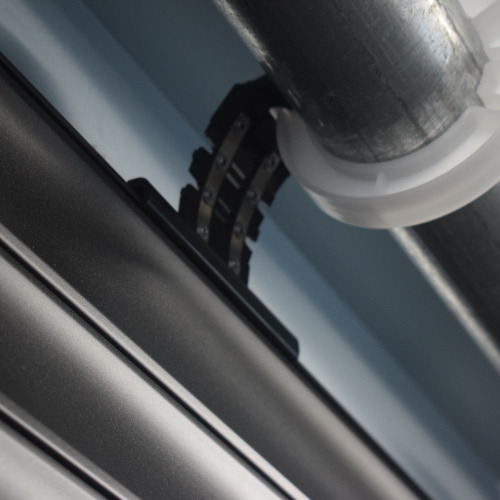 Deprat barrel locking joints and barrel rings are designed to provide to enhanced security giving peace of mind (Only available on 77 Product Range)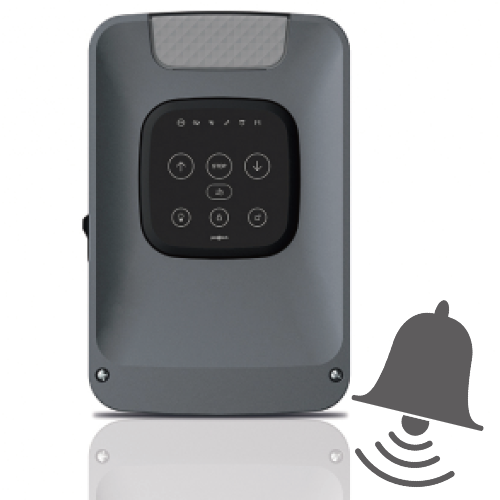 Our garage doors are alarmed as standard with an audible alarm that sounds at approximately 90dB alerting anyone in the vicinity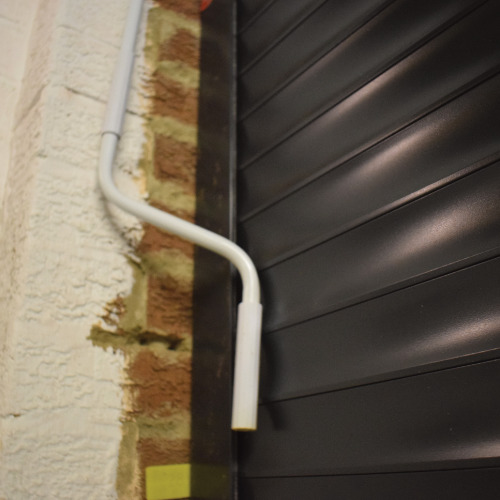 In the event of a power failure, all doors are supplied with an internal crank handle allowing you to operate the garage door manually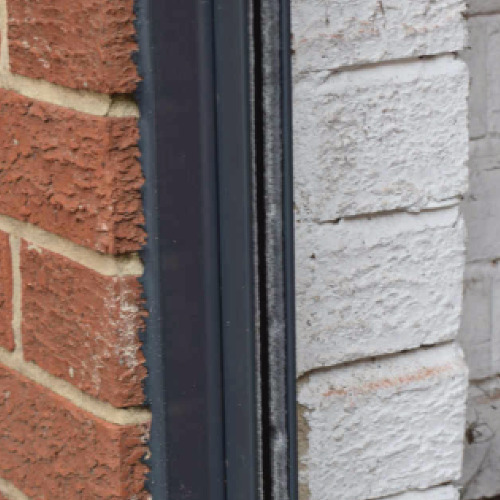 The aluminium guides are colour matched for all painted Garage Doors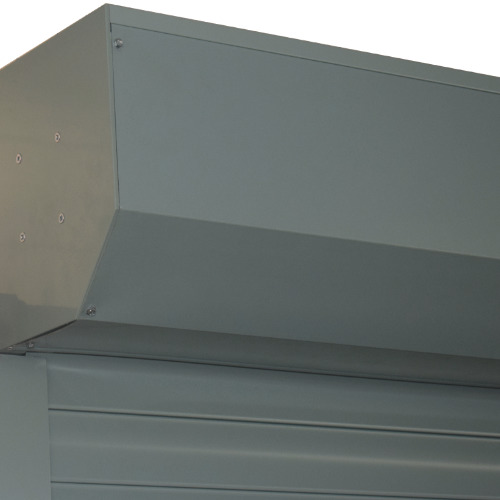 A full box is supplied as standard for the 55 product range and is optional for 77 product range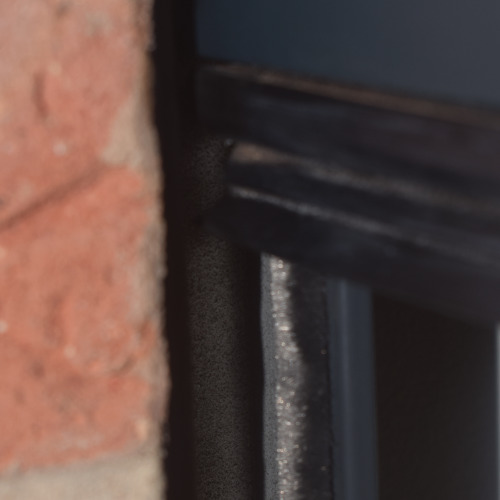 The wool pile strip provides a smooth and quiet door operation whilst keeping the weather outside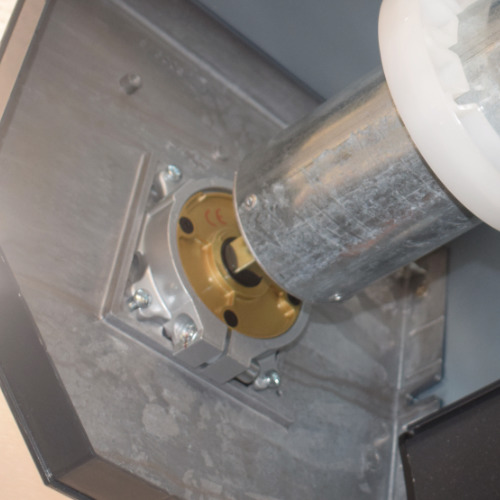 In the unlikely event of the door curtain falling, the safety brake will hold the curtain in place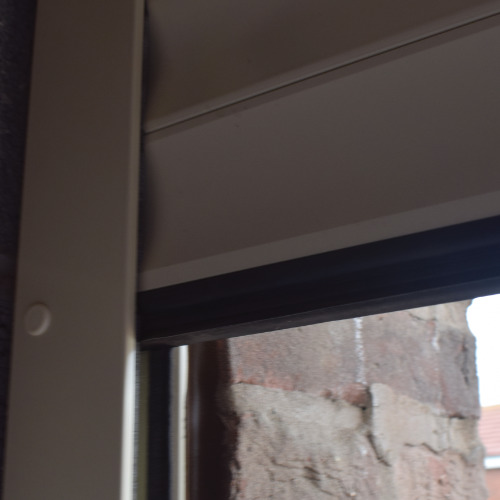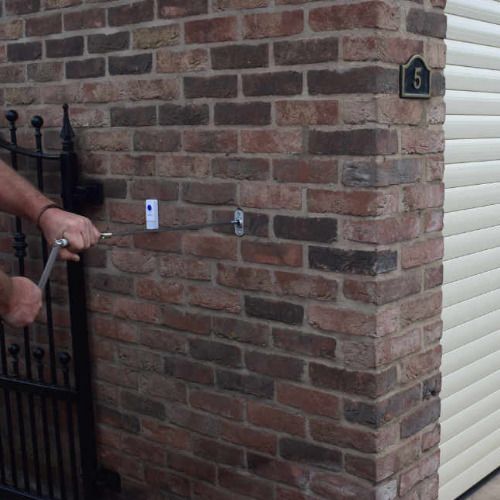 A low-level crank handle to operate your garage door. Required when there are no other means of entry into the garage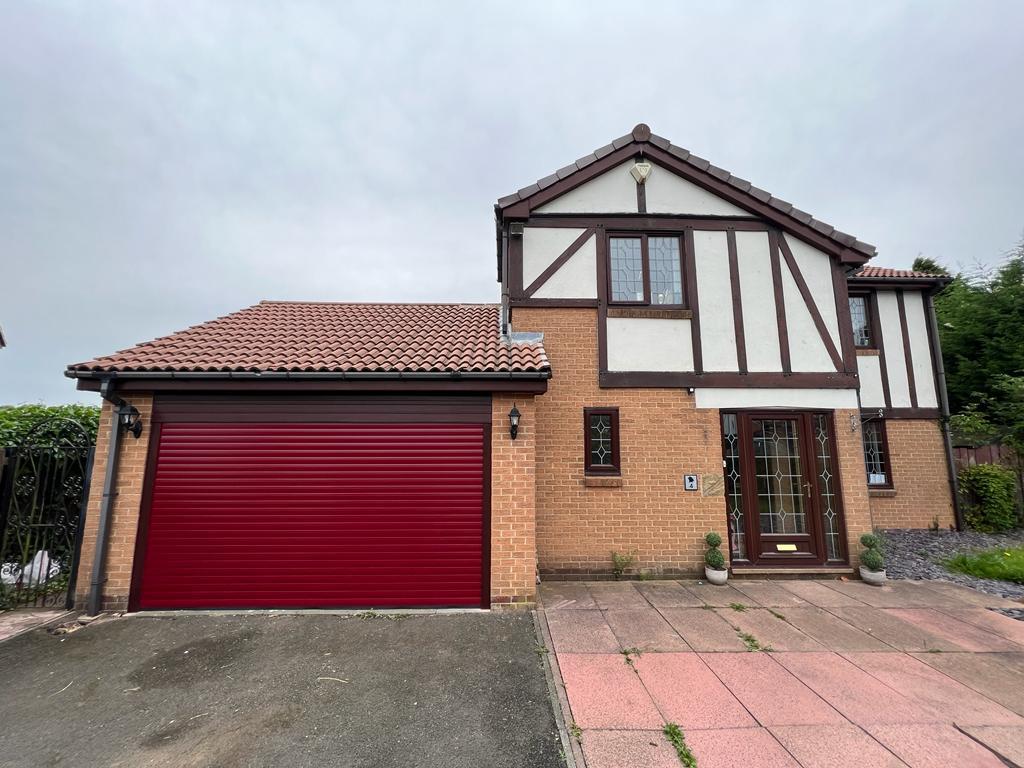 ThermoSecure 77 Product Range
The 77 range is elegantly simple, and a proven door design. It has been specifically designed to provide enhanced security and optimum wind deflection. The 77mm tall slats are manufactured from durable aluminium and are ideal for garages that require a larger garage door.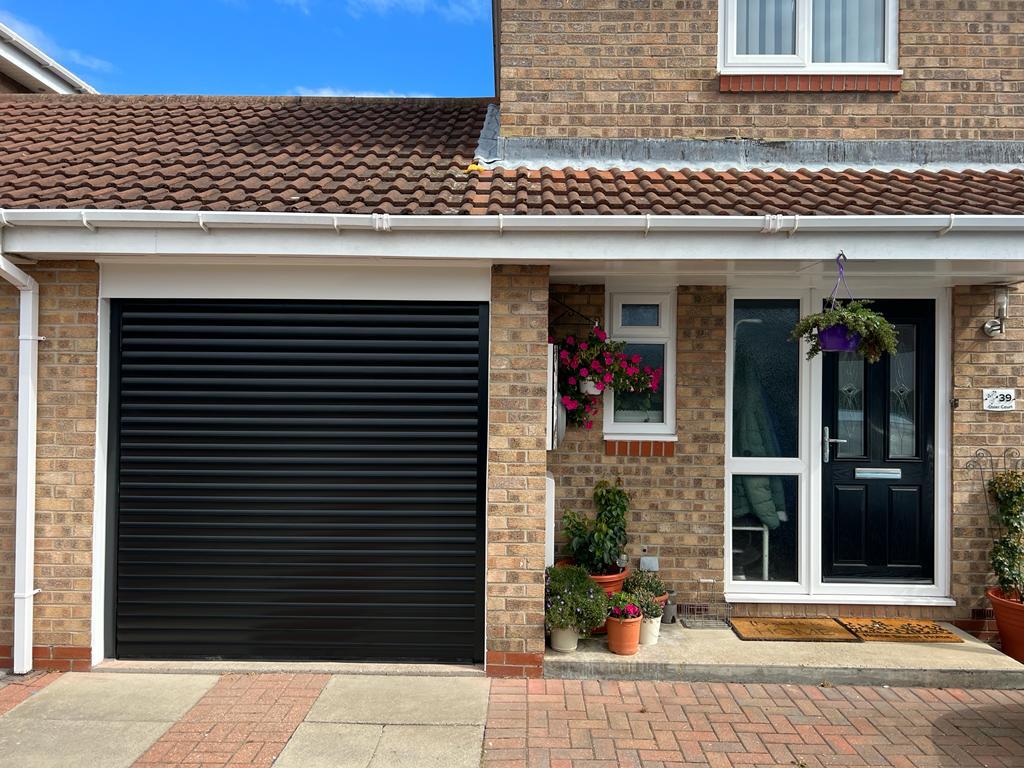 ThermoSecure 55 Product Range
Our slimmest and most compact garage door has been designed for homes and buildings with minimal space. The 55 range uses smaller aluminium slats that are 55mm tall, this allows the garage door to roll into a compact space that requires less space at the top of the door.
Our range of automated roller garage doors are supported with a two-year manufacturing defect guarantee and a five-year manufacturing defect guarantee for tubular motors.
Lorraine Lloyd
9. February, 2022.
We have found ThermoSecure to be an excellent supplier. Their customer care is fantastic and product superb. The team always go above and beyond to help us. Products arrive on time and on rare occasion there has been a delay we are always contacted well in advance so we can plan. Our fitters enjoy installing the doors and we find them to be excellent quality. Highly recommended!
Fast Fit Admin
19. January, 2022.
Quick and efficient service thus far. Very knowledgeable and the office is always more than happy to help. Great product with true lead times.
Nick Pedryc
19. January, 2022.
Superb product and great customer service. Would highly recommend.
Chris Barter
19. January, 2022.
Good product, secure and easy to use.
Please contact us below to hear about our range of Garage Doors,  for more information or to find your local Garage Door Installation Specialist.