Open your Garage Door with a Remote Control
Our range of roller garage doors have modern operator technology meaning they can be controlled with a push of a button.
Sommer Safe Edge Control System with anti-crush technology and security alarm.
Sommer are a World leading manufacturer of door automation who we are proud to be a partner with. Each garage door is supplied with two Pearl 2-channel handset remotes where additional remotes can be purchased at any time. We include two of their safe edge control systems, Hardwired and Wireless. The difference being how the detection of the door activity is made.
Hared Wired Safe Edge Control
The hardwired system sends signals via a "curly cable" that is connected to the garage door control unit.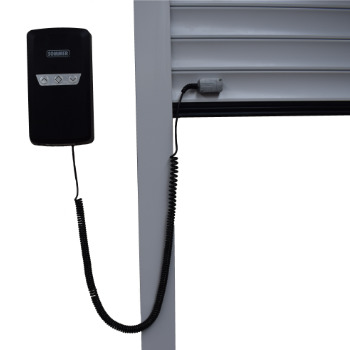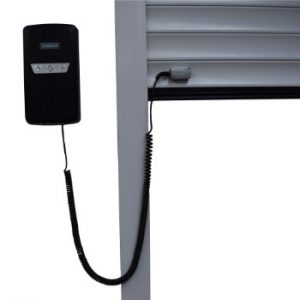 Wireless Safe Edge Control
This modern wireless system sends signals remotely using battery powered receiver technology.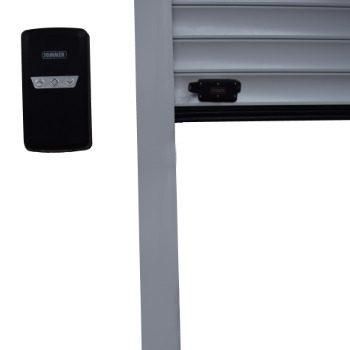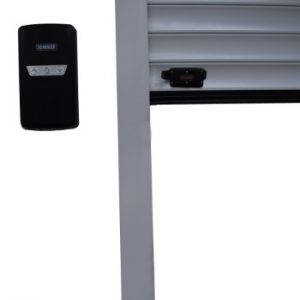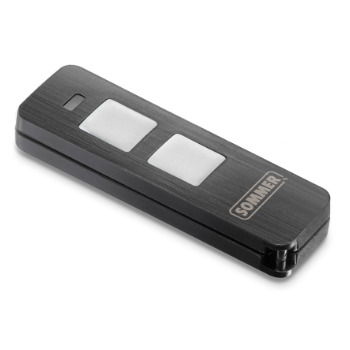 Two handsets included as standard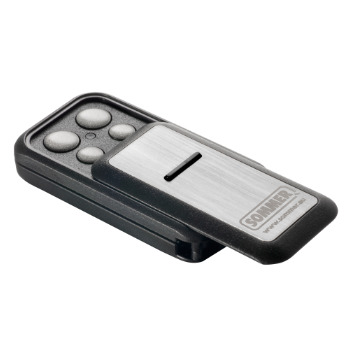 A handset with sliding cover to protect accidental operation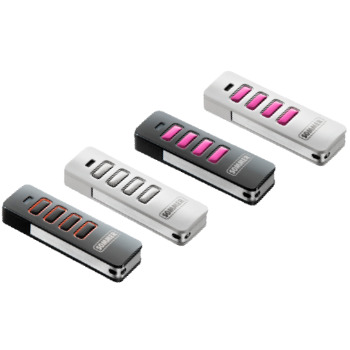 Pearl Vibe is available in four colours and with a vibrating function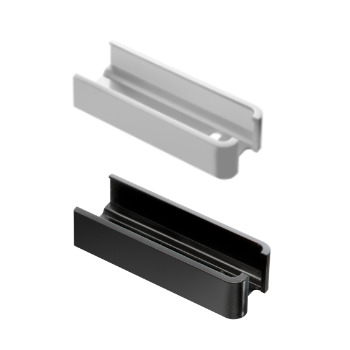 Never lose your handset again with our wall mount for Pearl range handset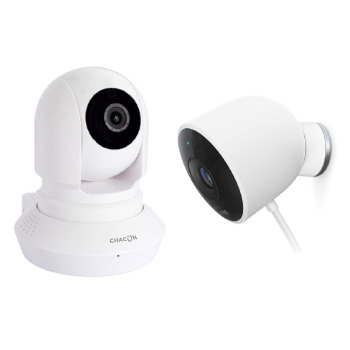 Internal and external mounted cameras to enhance security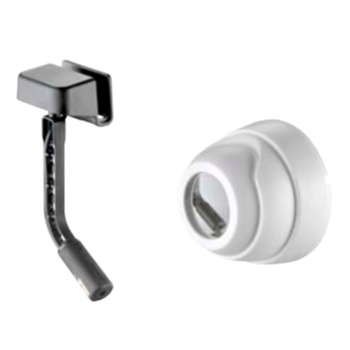 Safely park your car with an audible laser parking sensor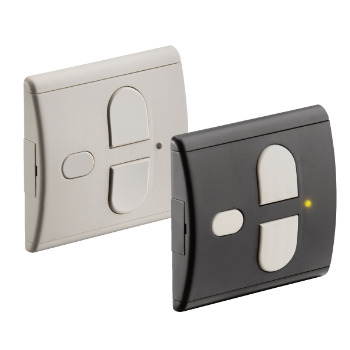 Internal wall mounted roller garage door operation switch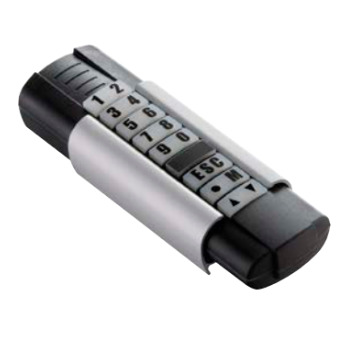 Externally wall mounted multi-code operation station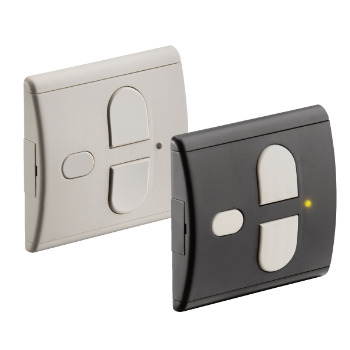 External wall mounted finger scanning operation device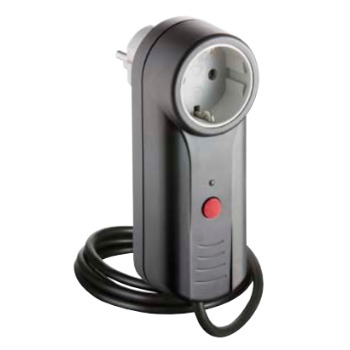 SOMsocket allows you to operate internal lighting with your remote handset
Items marked with an * are additional purchases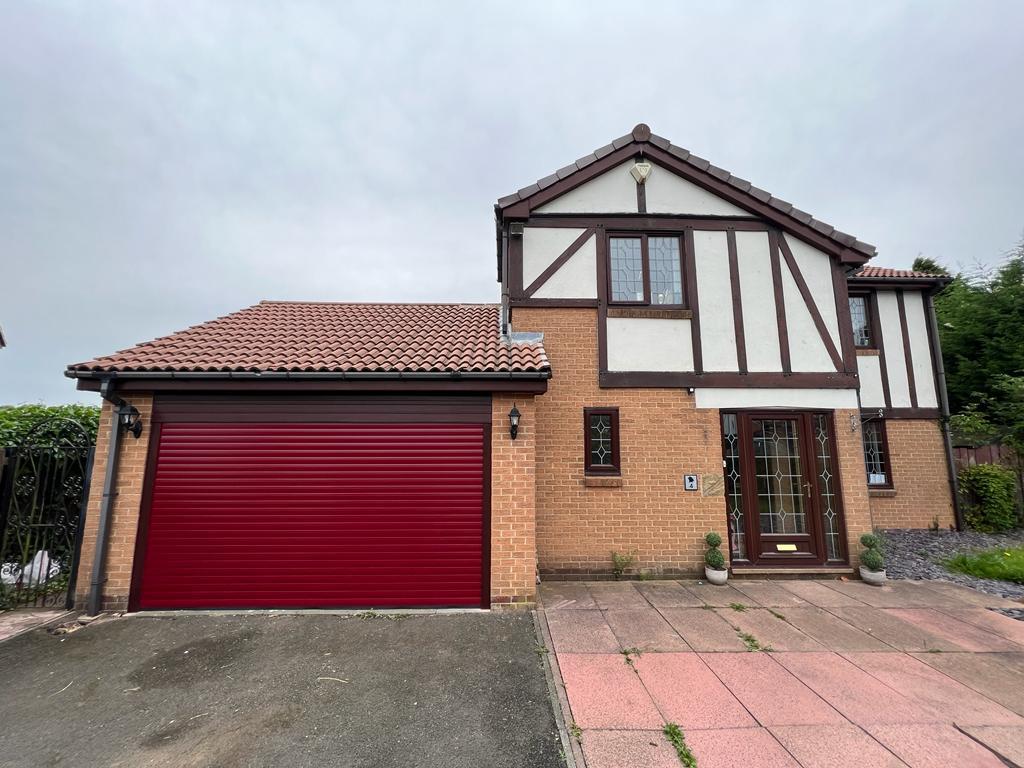 ThermoSecure 77 Product Range
The 77 range is elegantly simple, and a proven door design. It has been specifically designed to provide enhanced security and optimum wind deflection. The 77mm tall slats are manufactured from durable aluminium and are ideal for garages that require a larger garage door.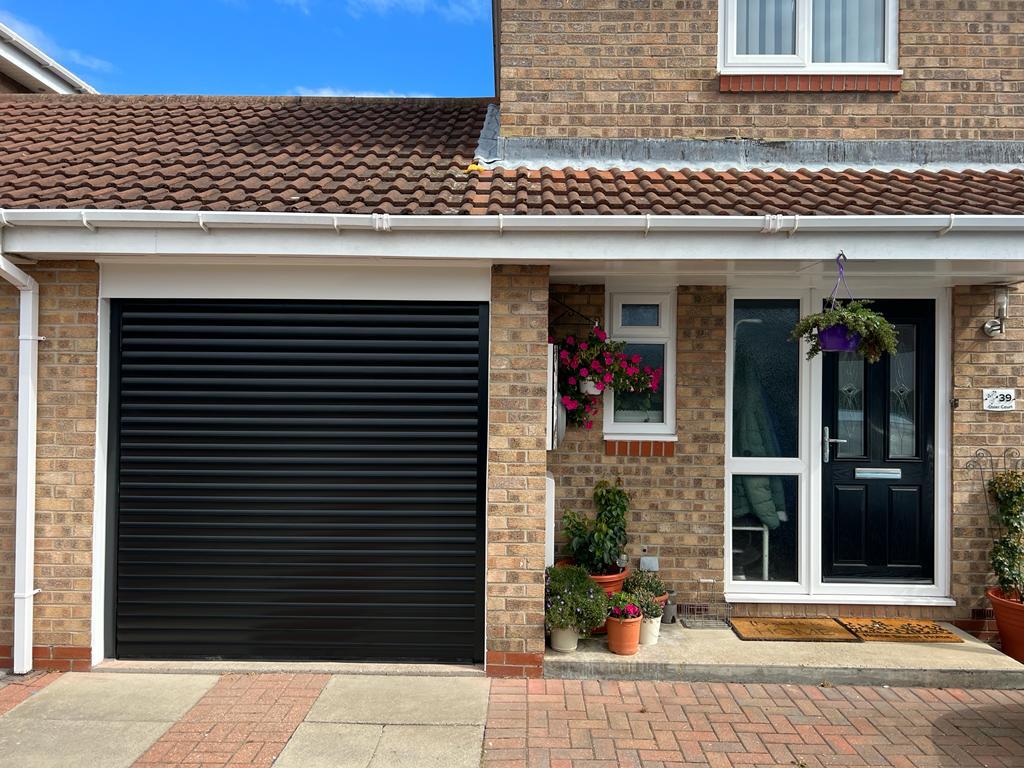 ThermoSecure 55 Product Range
Our slimmest and most compact garage door has been designed for homes and buildings with minimal space. The 55 range uses smaller aluminium slats that are 55mm tall, this allows the garage door to roll into a compact space that requires less space at the top of the door.
Our range of automated roller garage doors are supported with a two-year manufacturing defect guarantee and a five-year manufacturing defect guarantee for tubular motors.
Lorraine Lloyd
9. February, 2022.
We have found ThermoSecure to be an excellent supplier. Their customer care is fantastic and product superb. The team always go above and beyond to help us. Products arrive on time and on rare occasion there has been a delay we are always contacted well in advance so we can plan. Our fitters enjoy installing the doors and we find them to be excellent quality. Highly recommended!
Fast Fit Admin
19. January, 2022.
Quick and efficient service thus far. Very knowledgeable and the office is always more than happy to help. Great product with true lead times.
Nick Pedryc
19. January, 2022.
Superb product and great customer service. Would highly recommend.
Chris Barter
19. January, 2022.
Good product, secure and easy to use.
Please contact us below to hear about our range of Garage Doors,  for more information or to find your local Garage Door Installation Specialist.